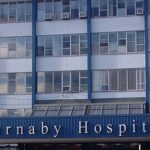 Burnaby General Hospital
Trying to cheer someone up at the Burnaby Hospital, a family member or a friend having surgery or a newborn baby at the maternity ward, we can help recommend the right floral arrangement for any occasion, we carry a full line of get well floral arrangements, balloons bouquets, baby gifts, plush toys and many more flowering planters and organic fruit basket.
Keep in mind that some areas of the Burnaby hospital might be restricted to fresh flowers so it is always a good idea to contact the hospital switchboard or the nursing station and check with them first if they will allow fresh flowers at the ward. ICU, Emergency and CCU are always restricted for floral deliveries. Burnaby General Hospital is operated by the Fraser Health Authority and the Emergency Department is looking after approximately 60,000 patients annually and the numbers are growing in a steady pace.
Burnaby General Hospital contact:
3935 Kincaid St, Burnaby BC
Phone (604) 434-4211
We welcome your questions and comments about this post or any other question you might have in regards to sending flowers to Burnaby General Hospital.