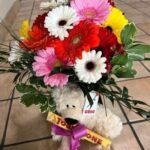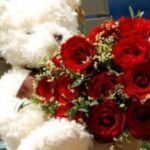 Children's Hospital Vancouver flower delivery, Call Vancouver florist- Flowers on 1st at 604-558-0303, our designers at the this local florist are here to help brighten your child day with gifts, balloons, chocolates and stuffed animals. We offer non stop delivery service to Children's Hospital in Vancouver BC Canada daily.
Flowers on 1st in Vancouver is located only minutes away from this medical facility, non stop delivery to all areas of Children's and Women hospitals in Vancouver by your local Kitsilano flower shop and Gift center.
Information About the Children's Hospital Vancouver BC
Children's & Women's Health Center of British Columbia are located within the same area of Vancouver.
BC Children's hospital in Vancouver cares for the province's most acutely ill or injured children and youth, Our flower shop is located near the hospital and we can accommodate any same day floral delivery, Flowers on 1st offers balloons, chocolate and gift baskets as well as plush teddy bears and many other gift items.
The Children's Hospital in Vancouver is British Columbia's only full-service pediatric acute care center serving children living in BC and the Yukon.
British Columbia's Children's Hospital is located at:
4480 Oak Street in Vancouver BC
Tel: (604) 875-2345
Other Important Information for Children's Hospital and Services
Youth in BC Distress Line: 604-872-3311
Kids Help Phone: 1-800-668-6868
Sunny Hill Health Center for Children, provides specialized services to children with disabilities from birth to age nineteen.
The new location of Sunny Hill Health Centre, 4500 Oak Street. consists of 53 designated assessment rooms, 14 private inpatient rooms, this new state-of-the-art space offers only the best is medical services for children and families in Vancouver and across BC.
Telephone: 604-453-8300