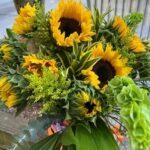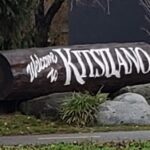 Delivery, We are located in Kitsilano just minutes away from UBC.
COVID 19 UPDATE:
We deliver 7 days a week.
Delivery of Flowers, Roses, and other gift ideas, we are located in Kitsilano on Vancouver's West side, Flowers on 1st offers same day delivery of flowers to all areas within lower mainland BC including the university of British Columbia, SFU, YVR, UBC, Downtown, Point Grey, Kerrisdale and the Olympic Village. Flowers on 1st offers daily delivery of roses within the city of Vancouver BC (British Columbia) since 2010. Our shop is located just minutes from VGH- Vancouver General Hospital and the Downtown business core. The big day is just around the corner, delivery of premium roses for Valentine's Day 2020, keep in mind that supply and availability of red roses is limited so it is a good idea to place your order days in advance. We can accommodate any request for delivery of get well flowers and balloons to VGH usually on the same day the order has been placed. Need to send flowers, get well arrangements, Balloons, Cupcakes, Chocolates, any other floral delivery you might have in mind, call Flowers on 1st toll free at 1-877-558-0303.
https://twitter.com/flowerson1st
Kitsilano florist is a local flower shop with non stop same day delivery of flowers/balloons/chocolates to all local hospitals and funeral homes within the lower mainland British Columbia, call our hotline for same day orders 604-558-0303. We will do all that we can to deliver your order on time every time. Our
Kitsilano
flower shop will deliver top quality roses in many colors, exotic flowers and floral arrangements anywhere in Vancouver seven days a week. We are located in Kitsilano near the UBC campus in Vancouver BC. Premium flowers are guaranteed to be delivered fresh at all times. Need to order Balloons, we offer a large selections of get well balloons and flowering plants with non stop delivery service to Vancouver General Hospital, East Vancouver and West Vancouver, flowers on 1st offers a large selection of fresh cut roses, Valentine's Day packages, gift basket, balloons and chocolates. Our online website offers many items and choices for any budget, trust Flowers on 1st to be your local choice of gifts and fresh floral products provider in Kitsilano and the rest of BC including Kerrisdale and the Vancouver Convention Centre Local delivery area includes UBC, East Vancouver, West Vancouver, St Paul's medical facility, GF Strong Rehabilitation Center, the Cancer Agency located at 600 West 10th Ave in Vancouver, the Cancer Lodge, Easter Seals House where out-of-town families can stay while their children undergo medical treatments in BC hospitals.
We Deliver Flowers to the Following Hospitals:
BC Women's Hospital & Health Center is located at: 4500 Oak Street
Vancouver General Hospital -VGH is a medical facility located at: 855 West 12th Avenue.
Children's Hospital is located at: 4480 Oak St.
Women's Hospital is at the same above address as Children's on Oak Street
St Paul's Health center is located at 1081 Burrard St. downtown Vancouver
Mount Saint Joseph Hospital is a community hospital located at: 3080 Prince Edward St.
Lion's Gate Hospital at: 231 E 15th Street North Van
Burnaby General Hospital : 3935 Kincaid St, Burnaby
Richmond Hospital: 7000 Westminster Hwy, Richmond
Langley Memorial Hospital: 22051 Fraser Hwy, Langley
Surrey Memorial Hospital: 13750 96th Avenue Surrey
Royal Columbian Hospital: 330 E Columbia St New Westminster
Ridge Meadows Hospital, 11666 Laity Street, Maple Ridge
GF Strong
Kitsilano florist offer daily flower delivery service to Lion's Gate Hospital, this medical facility provides a full range of general and many specialized acute care services, a recognized trauma center, the hospital has 268 beds, seven operating rooms, and a variety of diagnostic services and equipment. It is the fourth busiest hospital in Vancouver and one of only five neurosurgery centers in B.C. The West Point Grey Community Center located at 4397 West 2nd Avenue in the city of Vancouver offers Recreation, sport and arts programs all year around. Celebrate the holidays and seasonal festivals or special occasions at Point Grey Community Center with other local residents. Flowers on 1st offers same day floral delivery services to all areas of Point Grey.
Other suburbs we deliver flowers to are:
Burnaby, North Vancouver, West Vancouver, Pitt Meadows, New Westminster, Richmond, YVR, SFU, UBC and all cruise ship terminals located at Canada Place for ships traveling to Alaska. Have your flowers delivered anywhere in the City of Vancouver and all suburbs! including the new Center for Digital Media located at digital media center 685 Great Northern Way, in Vancouver. "FREE DELIVERY"… no such a thing! You will be paying for the delivery one way or another. If the floral site you are using is claiming to offer you free delivery for your order chances are that it is already included in the total price you are charged for the flowers. In other words you will be getting a smaller size arrangement, or in the case of a dozen roses, you will get shorter stems roses or second class grade roses – or both. Flowers on 1st offers fast delivery of flowers and balloons to VGH, UBC, SFU and Mount Saint Joseph hospitals in Vancouver. Delivery to Cruise ships is one of our main offering to customers, we deliver flowers, chocolates, birthday cakes, champagne, wine and cheese and caviar baskets to all cruise ships at the Vancouver ports including Canada Place. Cruise ship lines we deliver to: Royal Caribbean, Holland America, Celebrity cruises, Princess Cruises, Carnival lines and Disney cruise lines. Orders and deliveries to cruise ships at the Vancouver port will carry extra delivery charges.
We Deliver Flowers to the following Medical Facilities:
COVID 19 UPDATE, deliveries to VGH, UBC hospitals are suspended for now due to COVID 19.
Arbutus Manor, B C Children's & Women's hospitals, Burnaby Hospital, British Columbia Cancer Agency, GF Strong Rehabilitation center, Holy Family Hospital, Lions Gate Hospital, Mount St Joseph Hospital, Sunny Hill Health Ctr , UBC Hospital, Vancouver General Hospital, Crofton Manor, Richmond Hospital, St Paul's Hospital and Ronald McDonald House for families and children at the Children hospital campground.
Funeral Homes:
Bell Funeral Chapel, First Memorial Funeral , Forest Lawn Funeral Home, Glenhaven Memorial Chapel, Hamilton -Harron Funeral, Hollyburn Funeral Home , Ocean View Funeral, Vancouver Crematorium, Armstrong Funeral Chapel, Burnaby Funeral Directors & Kearney Funeral services on West 2nd Ave in Vancouver. Same day flower delivery in Vancouver including the University Of British Columbia Campus everyday of the week, must have a phone number of the recipient. We deliver flowers to the UBC Campus in Vancouver, our flower-shop is located in Kitsilano only a short distance from the University of British Columbia, deliveries to Totem Park, Place Vanier, Student Union Residences and UBC hospital as well as all other departments within the university campus. Flowers on 1st offers same day delivery of flowers and premium long stem roses to Langara Campus. Delivery of Flowers to Simon Fraser University-Burnaby Campus: The Burnaby main campus of SFU is located at 8888 University Drive in Burnaby BC, Flowers on 1st offers daily delivery service to all addresses at SFU including residences and all the departments of the university. This is a well known research university in British Columbia.
https://www.floristvancouver.com/west-vancouver-flowers-delivery/
Simon Fraser University- Surrey Campus: is located at 102nd Ave in Surrey BC, the downtown Vancouver location for SFU is 515 W. Hastings Street. Our flower-shop at Kitsilano florist are offering daily non stop delivery of floral/gift/cakes and balloons as well as wine and cheese gift baskets to all three campuses. See us on Facebook:
https://www.facebook.com/vancouverflorists
Retirement Homes:
We deliver flowers to The Tapestry 2799 YEW Street, and the Tapestry at UBC, {Seniors Retirement Complex}
Kitsilano Florist Delivers Flowers to the Following Postal Codes:
V6H 4G1, V5P 3P6, V5K 3C9, V5Z 3A1, V6A 2J6, V5N 4B7, V6K 2C1, V5X 3P9, V6J 3Z4, V6H 1J6, V6H 1J9, , V7Y 1K3, V5W 3V8, V6H 4C1, V5Y 1T8, V6M 1C9, V6P 4H7, V5T 2A6, V6A 2V2, V6R 4S7, V5P 3L4, V6J 1A2, V6C 3N5, V6J 3Z1, V6K 3H1, V6P 5T3, V6R 2M1, V5Y 2B2, V5X 4G8, V5N 3H1, V5P 2E1, V5V 2R7, V6S 1L1, V5Y 2R9, V6N 4G2, V5T 2X7, V6E 1J8, V5T 2L9, V6E 4E5, V6S 1A3, V5K 2R5, V6M 3Y2, V6P 4N9, V5Z 2E8, V6J 3P5, V5P 1E5, V6P 5M1, V5N 4C4, V5X 1E6, V6R 1Y5.V6R 3L3, V6Z 2M9, V5P 4P3, V5S 1E2, V5M 3X7, V5X 2H8, V5T 4K7, V5V 3N1, V6N 2R5, V6E 1M1, V5V 2X1, V6A 2C6, V5X 1H1, V5W 3Z4, V6G 1B9, V5R 2T6, V6N 1J1, V6J 4J5, V5Z 3E4, V6N 4A4, V6G 1P6, V5X 4J3, V5P 4M7, V6B 2X5, V5X 4W8, V6S 1A8, V5V 4E3, V5V 4A5, V5N 3Z4,V6M 2A7, V5M 4Y3, V5S 1S5, V5K 1B6, V6R 1P5, V5R 3R8, V5V 4V4, V5Z 3G4, V6T 2C5, V6A 2Z7, V6L 3G1, V5N 1V5, V5K 3B1, V6S 1S1, V6A 1M8, V5V 4R7, V5R 1M2, V6S 1M5, V5V 1L2, V6E 1T9, V5N 4E3, V5T 1B1, V6Z 1B6, V6J 3X7, V6M 1Z6, V6B 2T4, V5Z 3X7, V5Y 1N7, Lion's Bay BC. V6J 2H9, V5V 3Z5, V5Z 1V8, V5R 5S5, V5L 1Y4, V6K 1G2, V6A 3X6, V5L 2P4, V6G 2B5, V6N 1L6, V5R 5H3, V5N 1X1, V7X 1E5, V5N 1Y9, V5P 4N3, V6J 1K8, V5X 1V6, V6S 2E1, V5N 4T5, V5M 1B6, V6J 0A5, V5K 3Z3, V5V 5E8, V6B 6E4, V6H 2Y5, V5K 4W1, V6M 3C1, V6A 3H9, V6P 5N7, V5L 1W4, V6P 1Y1, V6H 3N1, V5N 2C3, V5M 4Y2, V5W 3P3, V5N 1H9, V6P 1E2, V5K 5E4,V5N 2V8, V5M 2T5, V5K 3G7, V5X 2B9, V5N 3M2, V5X 2J3, V5R 3H8, V5X 3N5, V5V 4X7, V5Z 3L9, V6T 1C1, V6J 0B6, V5N 1X7, V6B 1E2, V5Y 0C5, V5N 4A5, V5S 3E9, V5W 3N5, V5N 3P3, V6G 1Y3, V6B 2J3, V6R 2T3, V6P 5R9, V5N 2R5, V5M 2V4, V5Y 1T3, V5L 3H3, V5T 3V2, V5X 1E9, V6C 2R3, V5Y 2V6, V5P 3T1, V6B 2S2, V6A 3T9, V5Z 1R5, V5N 3K9, V5N 5N7, V5L 4Z5, V5Z 3X6, V6M 1J1, V6S 2K5, V5K 2X7, V5K 1E8, V6M 4H2, V6B 2E3, V6K 4J2, V5W 1S6, V6P 6X8, V5K 1W2, V6Z 2L4, V5L 2V9, V5S 4J1, V5R 5W2, V6E 1P9, V6S 0A4, V5Y 3G6, V6Z 3B3, V5M 4G2, V6P 3H2