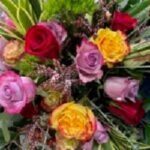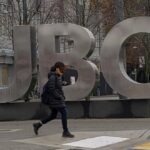 UBC Florists with non stop delivery service, Flowers on 1st is located in Kitsilano within short distance from the UBC campus.
We offer daily delivery of flowers 7 days a week to students and staff members as well as to all private homes within the university area including: Totem Park, Place Vanier, 5959 Student Boulevard, Cecil Green Park, Walter Gage Towers and the Fairview Crescent complex. Same day delivery to Tapestry and the book store at university campus.
UBC daily delivery of flowers to all areas including UBC hospital.
FREE COMPLIMENTARY SWISS CHOCOLATE WITH ALL FLORAL ORDERS. CALL 604-558-0303
Call Kitsilano local florist with any request for flowers, gift basket, balloons, fruit, chocolates, cupcakes, birthday cakes and many more are available everyday of the week. If you would like to send a birthday cake to a student at UBC, we can help.
Flowers on 1st specializes in delivery of Birthday Cakes and Birthday Balloons to all areas of UBC. Our flower shop located in Kitsilano offers non stop daily deliveries to:
Orchard Commons
Totem Park
Place Vanier
Fairview Crescent
Marine Drive
Ponderosa Commons
Walter Gage
Brock Commons
Green College
Iona House
Thunderbird Residence
Fraser Hall
UBC | University of British Columbia Flowers, Gifts and Cakes Delivery
The university of British Columbia is located on the west side of Vancouver west of Kitsilano and is a home to over 40000 students every single year.Send Flowers To University of British Columbia, we at Kitsilano local UBC florists provide same day flower delivery to UBC.
UBC University
2329 West Mall
Vancouver, BC Canada V6T 1Z4
Tel 604 822 2211
Brock Commons Tallwood House Student Residence is located at 6088 Walter Gage Rd, Vancouver, 
Brock Commons Tallwood House is an 18 storey building, one of the tallest in Canada.
More info: UBC Maps & Tours