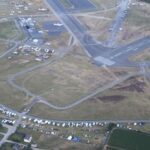 Having any interest in aviation, flying machines, aerobatics and any related hobby, take notice of a few aviation shows coming up to the British Columbia's lower mainland in the next few weeks.
Boundary Bay Air Show will be held on Saturday July 19, 2014 at the Boundary Bay Airport in Delta BC.
Time: Gates open at 10:30 am, and air show starts at 12 pm, Admission is free.
Pitt Meadows Airport Day! Sunday July 20, 2014 @ 10:00 am – 4:00 pm, free entry and free parking
Plenty of fun for the whole family, kids and adults are welcome.
Abbotsford Air Show:
TWILIGHT SHOW FRIDAY AUGUST 8, 4:30PM, GATES OPEN TO THE GENERAL PUBLIC
Aug 9th-10th GENERAL ADMISSION, single day $25, weekend $40, In addition to General Admission seats are $10, Runway Seating includes a folding chair RESERVED ALL DAY. Enjoy a fun-filled day or evening on the front line.
Flowers on 1st in Vancouver offer daily delivery of flowers to Pitt Meadows, Boundary Bay and Abbotsford BC.