Pan Pacific Vancouver flowers-Daily delivery all the way to the room.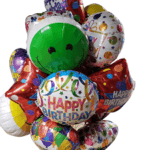 Pan Pacific Vancouver – Vancouver's luxury hotel
300 – 999 Canada Pl, Vancouver,
British Columbia, Canada
One of the only premium hotels in Vancouver with Five Diamond Ratings.
Flowers on 1st in Vancouver offer daily deliveries to the Pan Pacific Vancouver downtown.
To place your order for premium roses, flowers, wine baskets, balloons and Birthday Cakes to the Pan Pacific Vancouver hotel call 604-558-0303, for upcoming events and promotions in Vancouver call Flowers on 1st.
Celebrate your wedding at Pan Pacific Vancouver. Wedding Brochure is available at the front desk at Pan Pacific Vancouver or call 604.895.2489