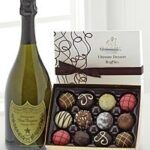 West Vancouver flowers/Birthday Cakes delivery service
, Flowers on 1st offers same day delivery of flowers, roses, wine baskets, balloons, Swiss chocolates and Birthday cakes to all areas of West Vancouver BC. Our family owned florist shop is well known in the community for many years now, we offer only the best quality items all year around, call Flowers on 1st at 604-558-0303 with all your floral needs, we will deliver your order to any area of West Vancouver. Mother's Day is Sunday May 14th. Order West Vancouver flowers online 24 hours a day, seven days a week or by phone at 604-558-0303 during business hours. Flowers delivered to West Vancouver by our local flower shop in British Columbia Canada. West Vancouver Flower delivery is family owned and operated, All of our products are professionally designed and hand-delivered by our own drivers every day of the week.
West Vancouver City Hall
750 17th St, West Vancouver, BC V7V 3T3 (604) 925-7000 Park Royal Mall in West Vancouver: Park Royal Shopping Center is now open everyday of the week, we deliver flowers to the mall 7 days a week.
Flowers on 1st
delivers to: Ambleside, Dundarave, Cypress Mountain, Horseshoe Bay, Park Royal Mall, West Van Aquatic Centre, Whytecliff Park and Dundarave Festival of Lights. West Van florist V7V 1J7 V7G1M9 Visit the West Vancouver Community Centre! 2121 Marine Drive West Vancouver BC V7V 4Y2 604-925-7270 COVID- Wearing masks in public indoor spaces is no longer required